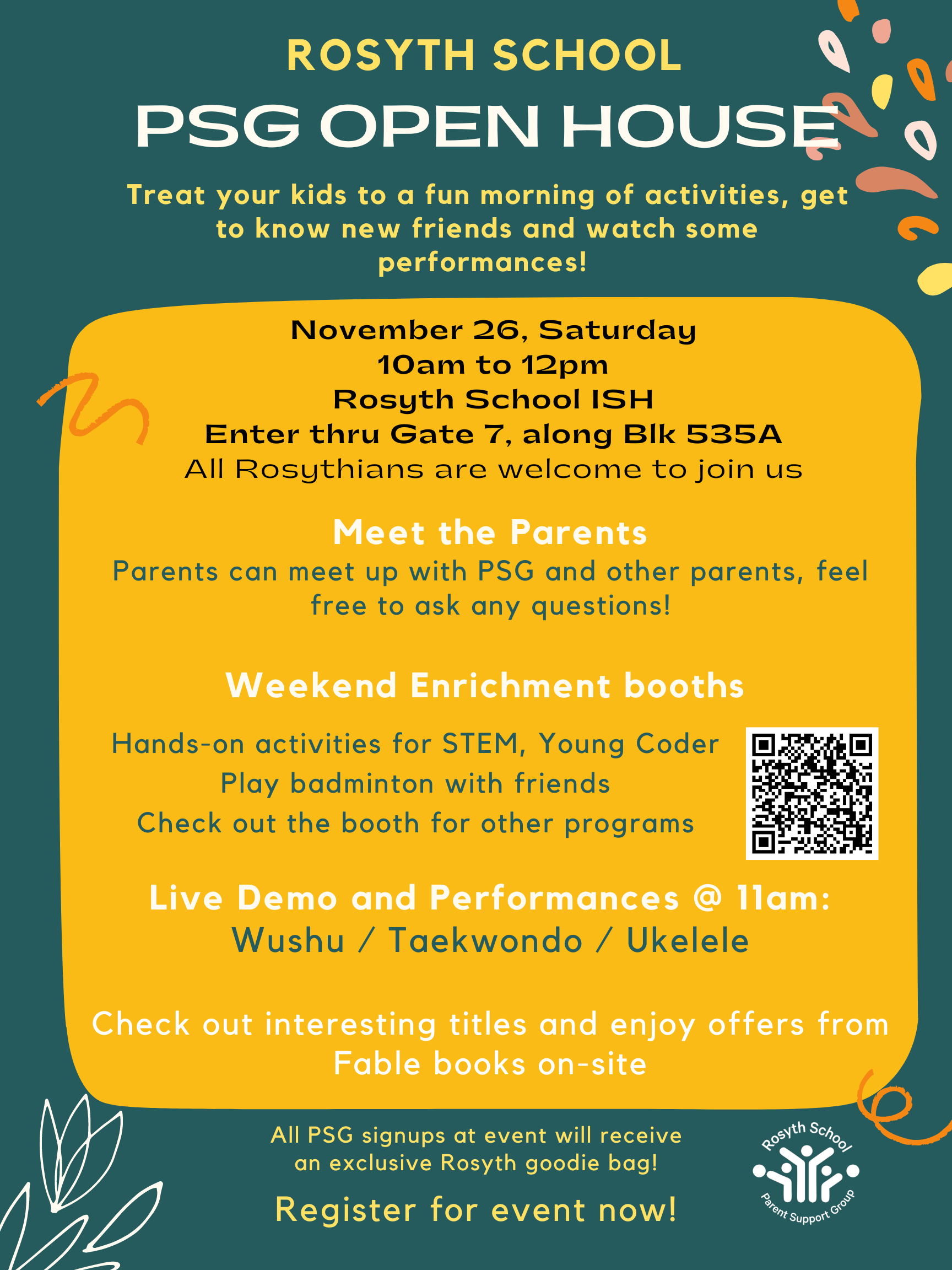 Gather around with fellow Rosythian parents and discover what PSG Weekend Enrichment have to offer. All Rosythians are welcome to join us.
Especially for new P1 parents, bring your children along for some hands-on activities and make new friends.
Fable books will also be on-sale onsite with exclusive discounts.
I have read and accept the Terms & Conditions above and by submitting this form, participant provide explicit consent for Rosyth School PSG in collecting, using, disclosing and processing of participant's personal data. I hereby agree to recieving emails relating to this program.